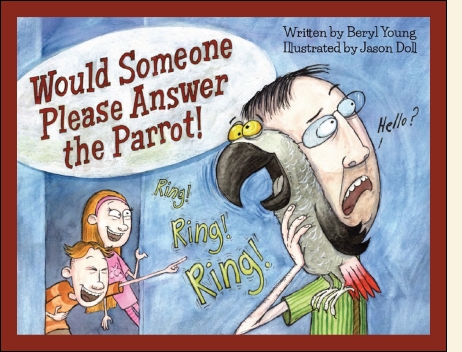 Would Someone Please Answer the Parrot!
Peanut Butter Press, June, 2013
IBSN 978-1-927735-00-8
Introducing a humorous new picture book for children aged four to eight, with delightful illustrations by Jason Doll.
Would Someone Please Answer the Parrot! tells the hilarious story of twin seven-year-olds who are given a talking parrot named Guapo. The clever bird can imitate voices, sirens, dogs and even the telephone. The twins love the noisy parrot but their parents do not.
When nasty Auntie Pattie comes to visit she is disliked by everyone, including the excitable Guapo, and the children devise a clever plan to use Guapo to get rid of the unwanted guest.
Young and old alike will enjoy the fun the children have with Guapo's antics!